Grey Reef Fly Fishing Guide- Split Trip
Are you a single fisherman who like to find someone to split the cost of a trip on Grey Reef or Miracle Mile? We have a returning guest wanting to split 1 Full or 1 Half day. Preferred day in this order: 1) Sun Oct 23rd 2) Fri Oct 21st 3) Sat Oct 22nd.
No experience necessary! Our guides are patient! Fishing is excellent!
Cost per person is $213/Full day or $162.5/Half day.
Each Trip Includes: Equipment (rod, flies, etc.), & drinks. Full day includes lunch.
Trips Don't include: Guide tip or license. We are the only company who offers this service of finding a partner.
We also have Grey Reef Cabin Rentals are $135 for 2 people.
If this is something you are interested in, let us know.  We would be happy to go over any details.
The early bird gets the worm so Text or call NOW 307.267.5161/ [email protected]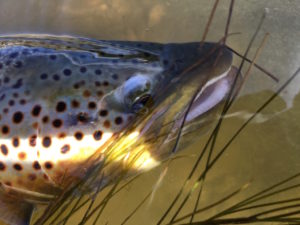 Always Friendly Advice
If you ever have any questions about FLIES working for Grey Reef Fly Fishing, feel free to contact us!  We will never put pressure on you to purchase from us. You don't have to buy from us to get the friendly service you ALWAYS deserve! We are here to serve YOU with excellence!    307.267.5161/  [email protected]
Grey Reef Fly Fishing Guide- Split Trip
was last modified:
October 17th, 2016
by